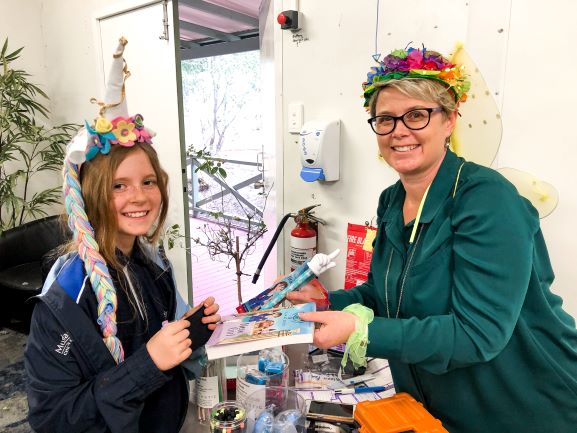 A HUGE thank you to everyone who came along to our beautiful 'Enchanted Forest' themed Book Fair this year.
I am SOOOO excited to say that this year's Book Fair was an even BIGGER success than last year! We sold a total of $4,652 worth of books which meant that MCC received books back, by way of commission, to the value of $1,628!
Each class (from Pre Kindy to Year 6) were given the opportunity to make up a class 'Wish List' of books they would like from the Book Fair to have in their class. The commission we made from the Book Fair was able to go directly back to fill the 'Wish List' orders and last week I had the absolute pleasure of delivering the books to each class, to be added to their class libraries.
Thank you again, students and families, for your AMAZING support! I wonder what the theme will be next year??