"We all lay our foundations with a seed, and our roots go deep; we all grow, through good times and bad, 'feast and famine, drought and storms."
National Simultaneous Storytime is an annual event where all schools across Australia tune in at 11 AM to read a book by an Australian Author. This year, we read "Family Tree" by Josh Pyke. Family Tree is a story about family, celebrations, and seasons. Students participated in a range of class activities and sat down to read together.
The two Kindy classes joined together to read the book and then did an activity looking at the life cycle of a tree. The students went on a bush walk to collect the different components from the story – a seed, the trunk, and the leaves – which they used to assemble their own Family Tree collage.
Kindy students sitting on the Mat as they listen to the story:
Family Tree by Josh Pyke
Mrs. Nolan reads to the Kindy students.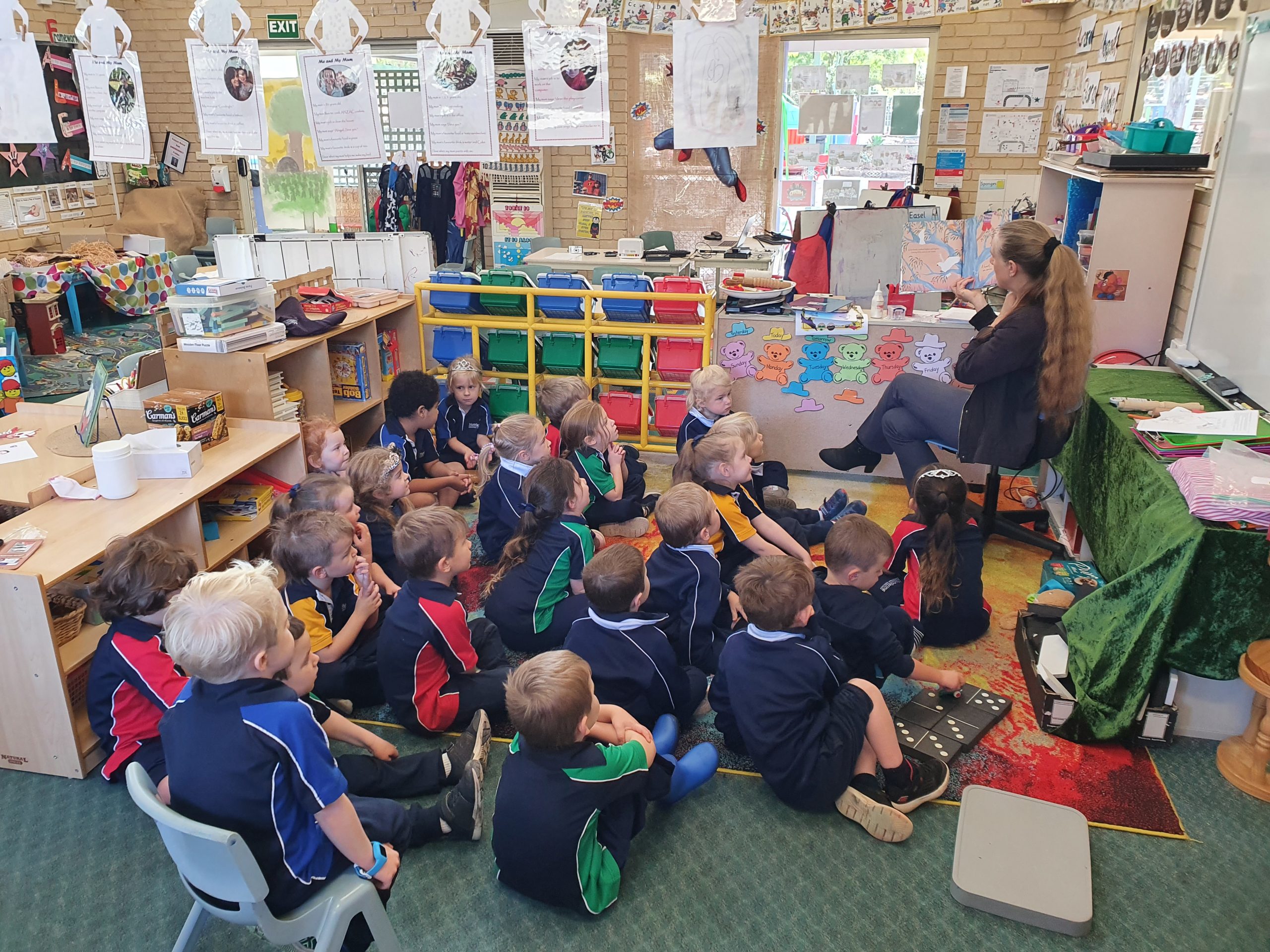 The students in Year 2 made a little display of all their baby photos, as a reminder that they started out as a 'seed' just like in the story.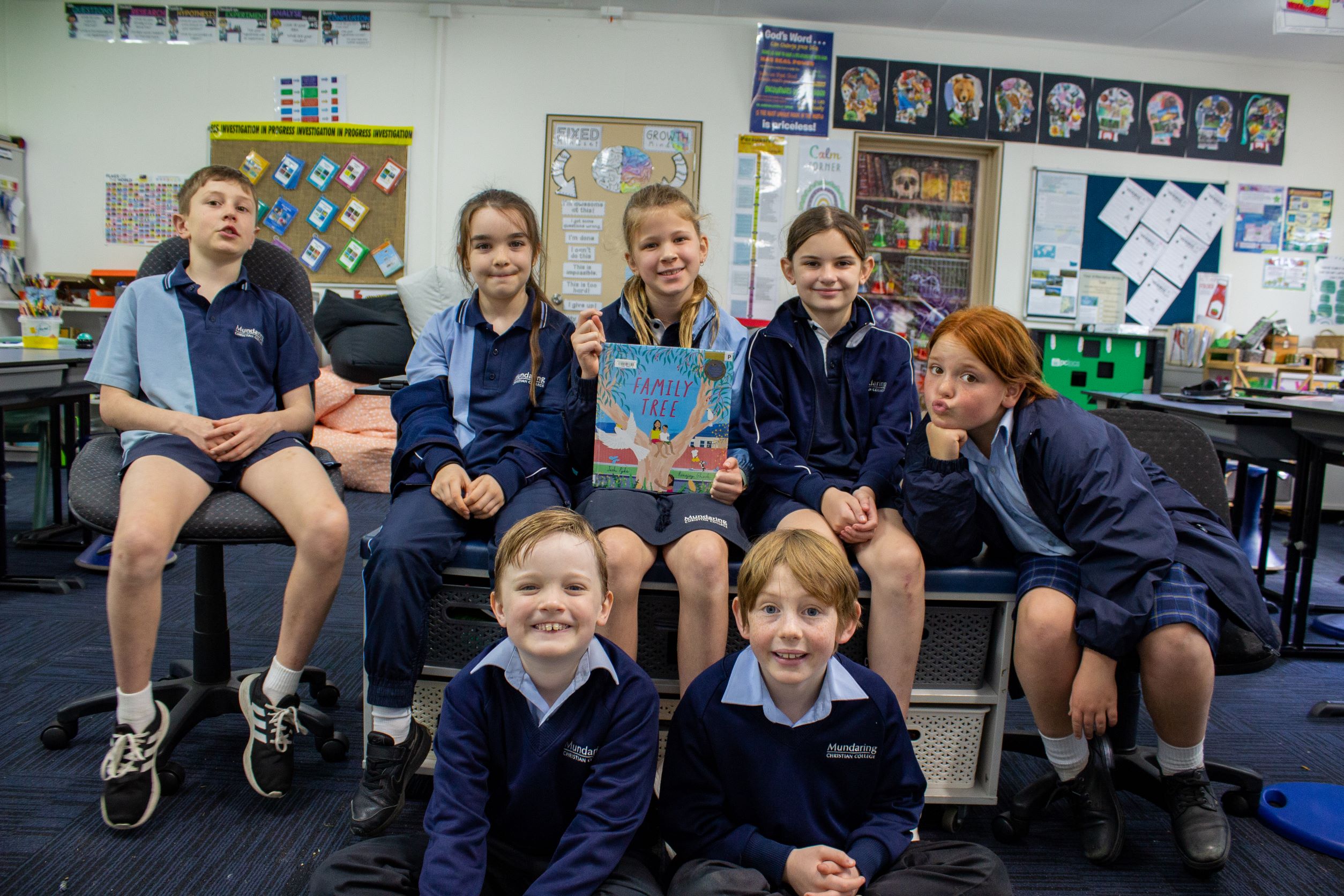 In Year 6, students watched the live version of Josh Pyke reading his novel along with his illustrator. Mr. Pyke interviewed the illustrator afterward to reveal to the audience where the inspiration came from the pictures. Our class looked at the illustrations very carefully to see how they reflected many metaphors used within the story. As a class, we discussed what metaphors could mean and how they paint vivid pictures in our heads. We watched the story reading again to analyse the metaphors in detail. Afterward, we recorded some values that were important to us and our families, as this is a very strong theme in the narrative.