This term the theme in Year 5 has been 'Who Dunnit?'. We have been incorporating that theme into our writing unit and created some very exciting 'Sizzling Starts'.
Our 'Sizzling Starts' are designed to grab the readers' attention and make them want to continue to read the rest of our stories. A story has about 60 seconds to grab the reader and make them want to read on. Some of the techniques we used were
1. Begin with Action,
2. Make the reader curious,
3. Dialogue
4. Humour
5. Moment of Change.
Before we created our own Sizzling Starts, we had a great time watching the start of some kids' movies that demonstrated these techniques and were inspired to create some sensational Sizzling Starts.
At our Assembly, on Tuesday we enjoyed sharing our 'Sizzling Starts' with the Year 3 students.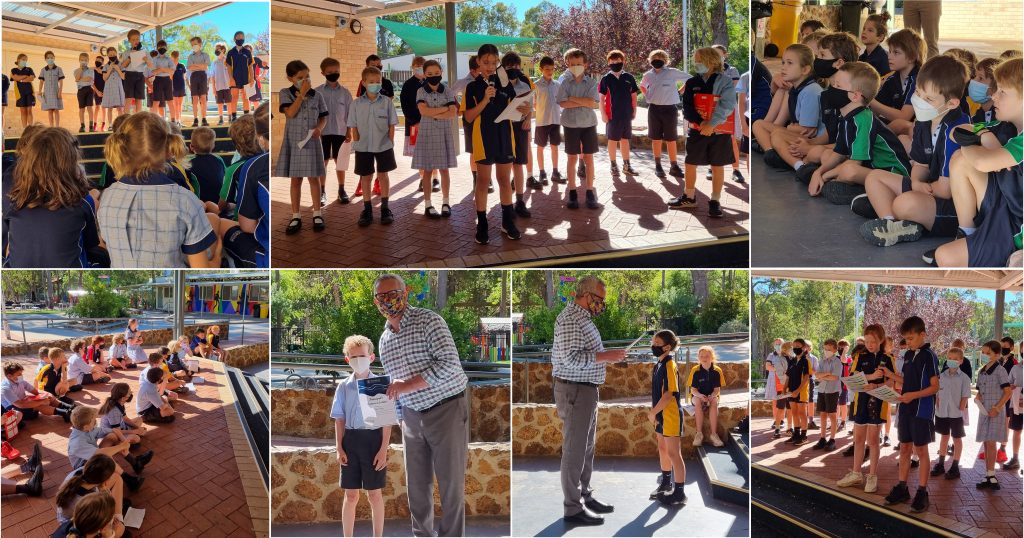 Mrs De Bruyn
Year 5 Teacher