Year 8 students did MCC proud.
For their two day camp, Year 8 students committed their time to learn and serve others. This experience involved a sleepover at the Salvation Army Barracks in North Bridge, a day of touring the city to see the work of the Salvo's in action, as well as a day of community service activities. The goal of these two days was to create awareness and empathy for those in our community who are doing it tough. The students were also given the opportunity to serve alongside agencies who are at the frontline in helping those in need.
The Community Service day involved: gardening for pensioners through the People Who Care (PWC) organisation; Helping sort vegetables and make meals for the homeless at Dream Builders Care; cleaning up homes for families in crisis through Australian, Reachout and Mercy Services (ARMS); and a variety of jobs with Swan View Salvation Army.
One of the tasks at the Swan View Salvo's was to make up care packs for homeless people and for women seeking refuge at the domestic violence shelter. Our students wrote letters (personal details excluded) to those receiving the packs which they found helpful to connect them with the significance of what they were doing.
All of the agencies spoke very highly of our students and their willingness to serve. Darren Reynolds, Salvation Army Schools Engagement Manager, highly commended our students for their engagement in the Immersion tour shown through their "insightful questions and respectful behaviour".
Both ladies (who experience the team gardening) were over the moon with the amount and quality of work but more importantly, they were very impressed with how well behaved the teams were and you should be very proud of the girls.

Derek Edward (PWC home maintenance supervisor)
Most of the students valued the experience, with many saying that it helped them to have more appreciation for what they have.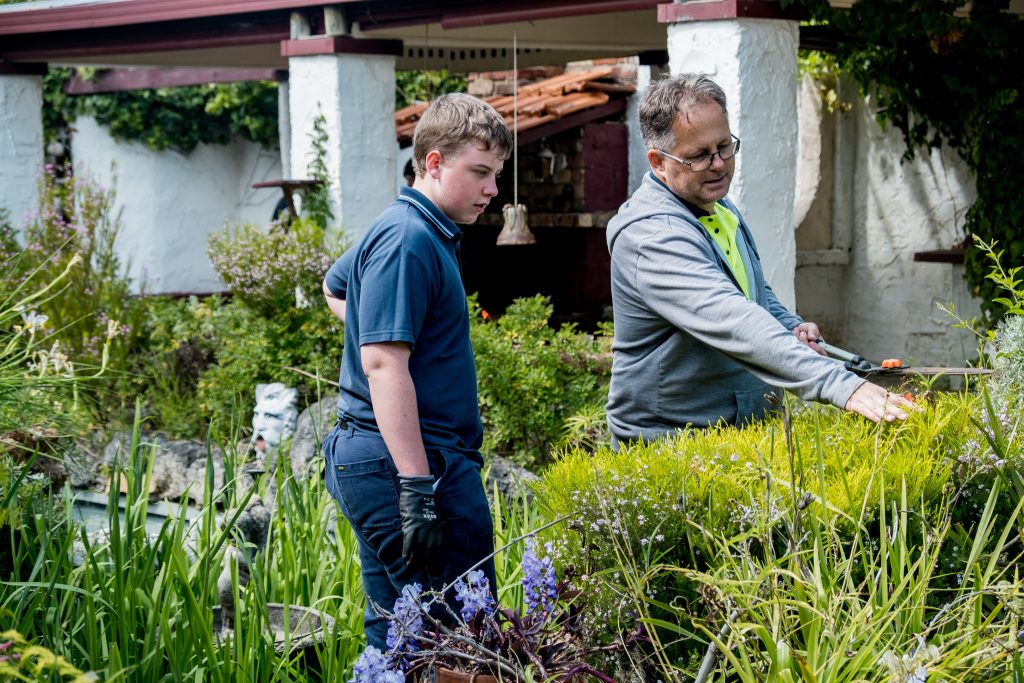 Helping the elderly who can't do certain things for themselves and seeing how much it meant to them". Many others said that " it felt good being able to help someone.

Year 8 student
Many others said that "it felt good being able to help someone". The goal for the future is to continue to offer our students at MCC the opportunity to serve our community as we seek to develop young people who will have the motivation to give back to society and help those most in need.
Raymond Hockley (HASS Teacher & Pastoral Care Team)