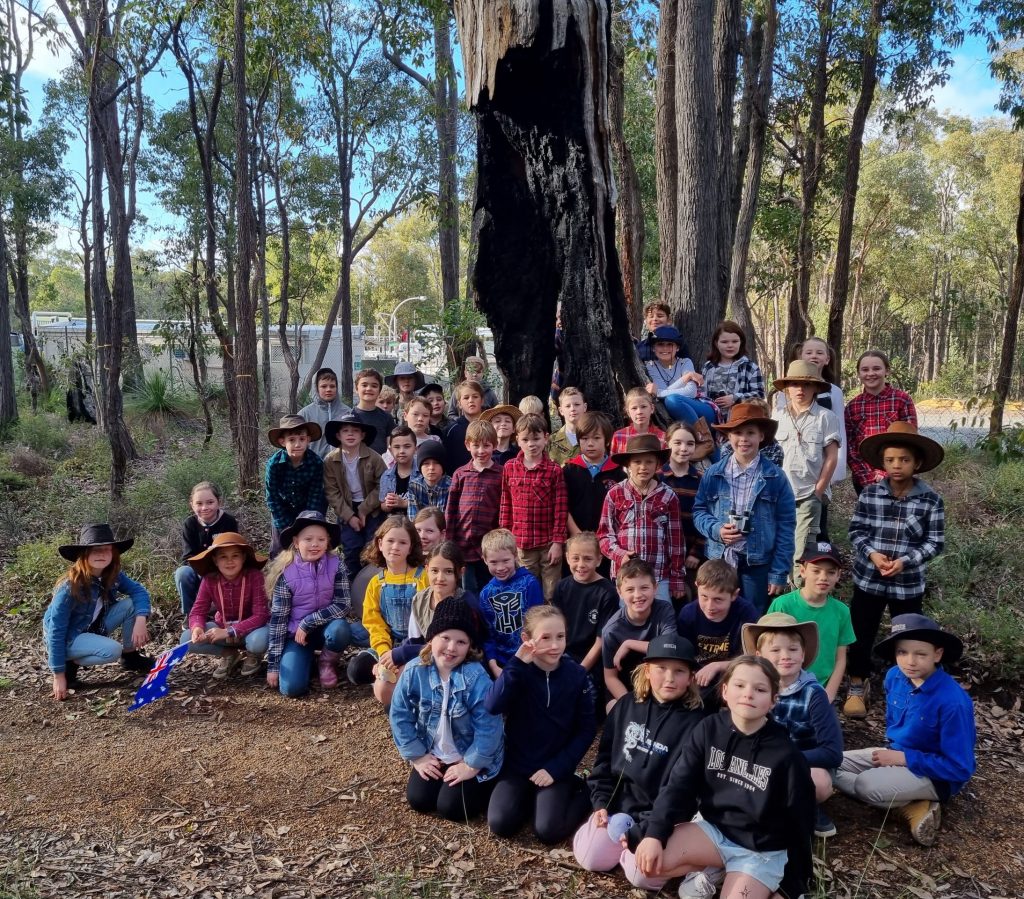 Every year throughout the Term, each class has a theme that their learning is based around. WOW Day is a great way for students to get dressed up and get art, dancing, baking, music, singing, dressing up, teamwork, and much more, all based around their classes theme. Not only do WOW days enable our children to develop their History and Geography skills and knowledge, but WOW days also allow us to have lots of fun whilst learning in a different way!
Our Year 3 and 4 students started off Term 3 blazing through the bush with our Around Australia and Around the World theme. Students looked at conservation efforts around our College such as recycling and treating greywater for our oval, waste management, and green energy such as solar panels. They concluded the exploration around the fire where students got a taste of kangaroo (Yonga), potatoes roasted by the fire, damper, honey (Djildjar), seaweed, and dried Mangard aka "Dianella" berries.
There were many smiles across the Campus.