We all have a responsibility to develop what we have and help others to live well.
Every year, the Year Six student leaders attend the GRIP (Generosity, Responsibility, Integrity, People) Leadership Conference held at Perth Convention Exhibition Centre. GRIP Leadership is an independent organisation that exists to train and develop leaders with a special focus on school students and the educational sector. It helps inspire students and grow their passion for leadership in their school as a Student Leader.
Student Engagement
Grip Leadership Conference
Jude volunteered to take part in a group activity and dance!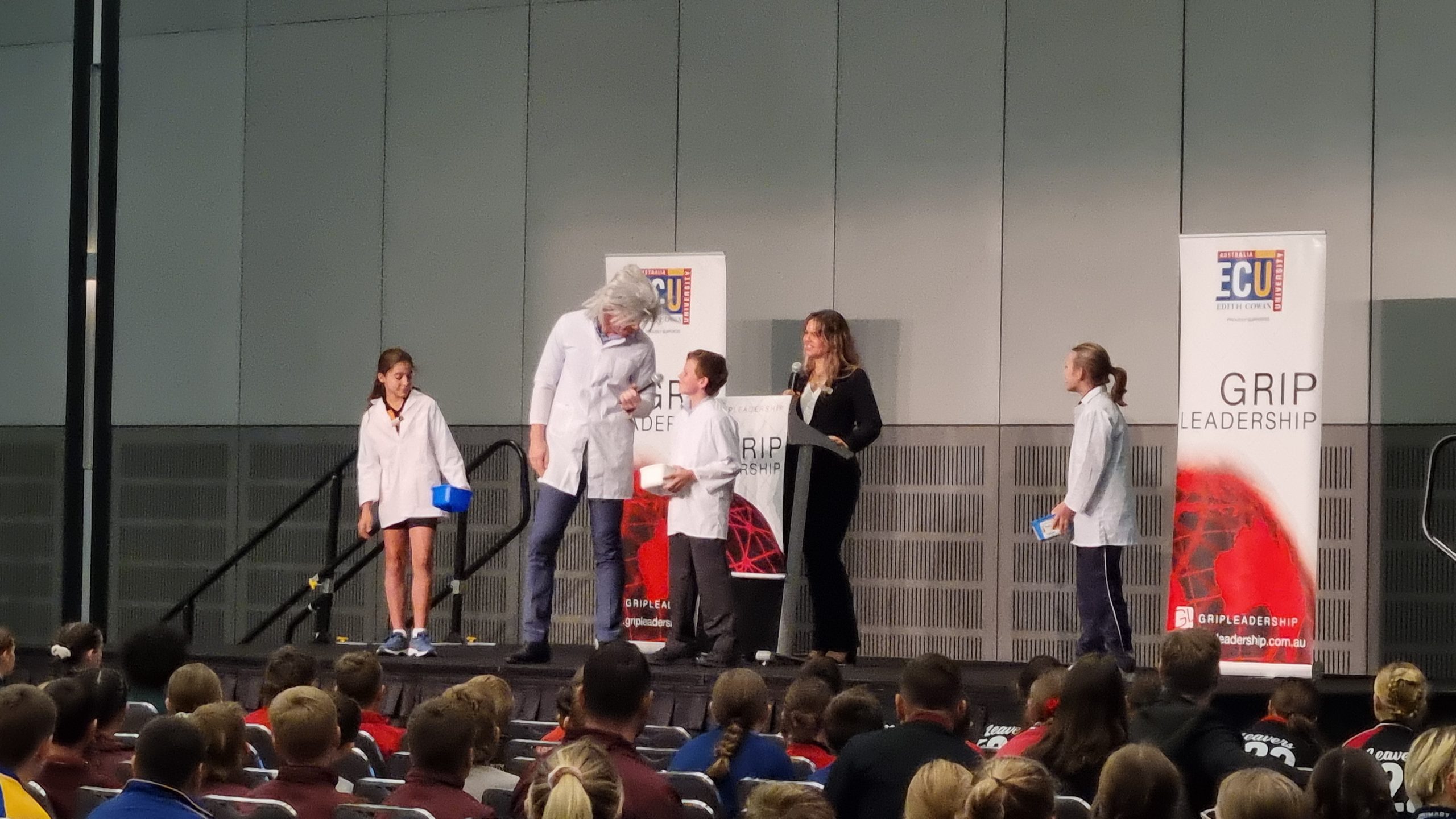 This year, 2022, students attended the conference accompanied by Mr. Chan (Head of Student Wellbeing) and Miss Hickford (Year 6 Teacher). "The conference was high energy and jam-packed with exciting activities and inspiring moments. The students sang and danced. One of our students, Jude, even had a special acting moment on stage. He was quite the act to follow and many lined up asking for his autograph after lunch!"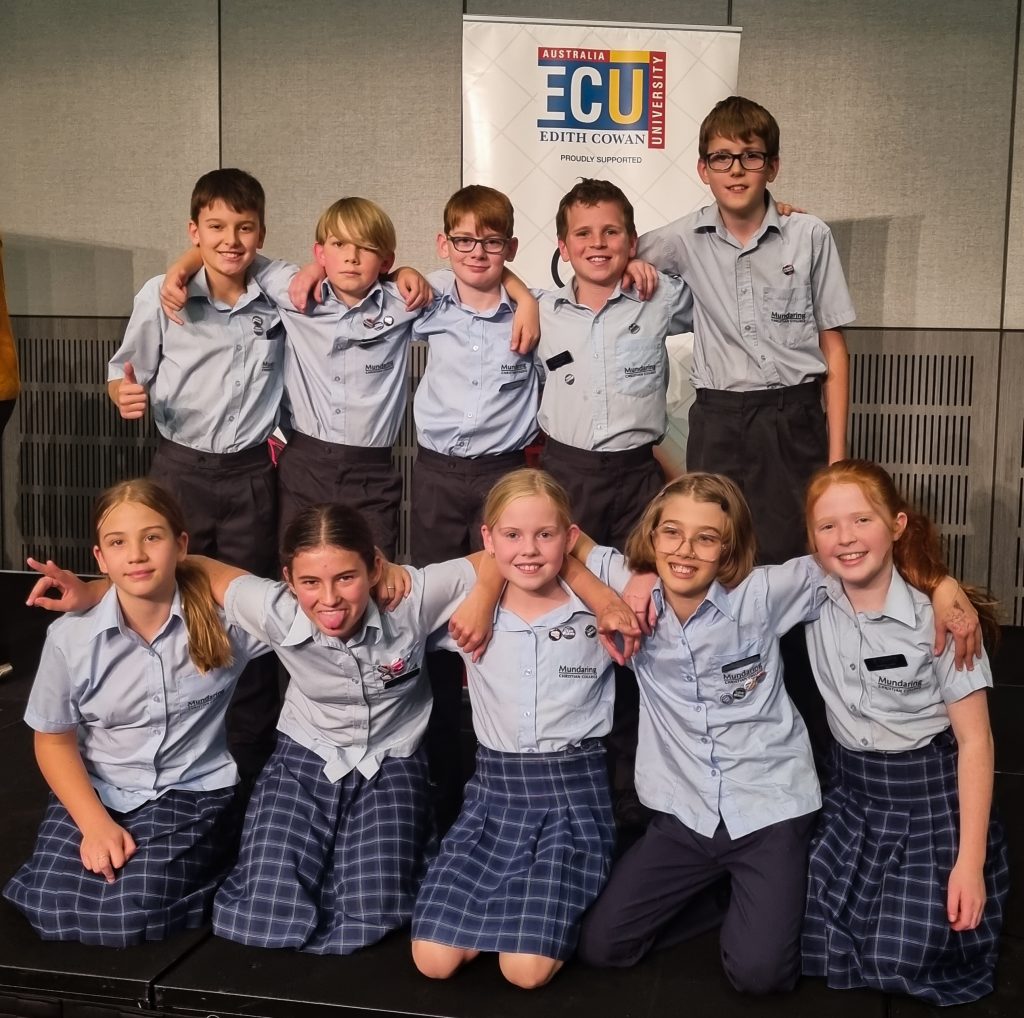 The values that underpin GRIP are generosity, responsibility, integrity, and people. "The students left the conference feeling excited about their responsibility this year and inspired with some new ideas as to how they can work together to put some exciting plans into action. We are proud of our 2022 student leaders and look forward to the impact they have on the school this year." 
Miss Hickford and Mr. Chan
Year 6 Teacher & Head of Student Wellbeing