What does Mrs. Sursok do when planning our first EVER Primary School only Swimming Carnival? She adds a Horsey Noodle Race of course!"
On Wednesday the 17th of March, we held the FIRST Primary only Swimming Carnival! It was held at Bilgoman Pool. It was a very exciting day for all, especially for our Year 1 & 2 students. After participating in swimming lessons recently, they were able to take part in many events to demonstrate their new skills.  
Some of the races that we took part in were:
25m Freestyle
50m Backstroke
25m Breaststroke
15m Body Board Race
25mx4 Medley Relay
15m Horsey Noodle race
My favourite part of the day was swimming in 12 races, hanging out with my friends, and seeing so many kids giving it a try. Not everybody stayed on their board for the bodyboard race, but we all had a great day out in the sun.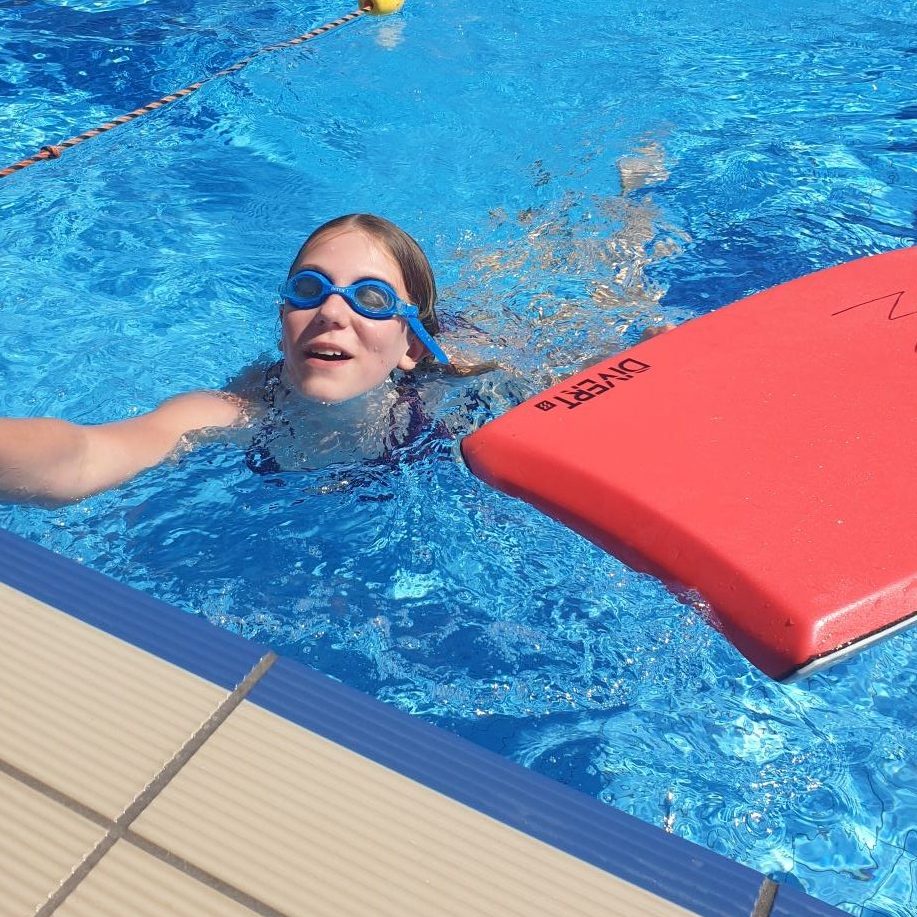 It was a truly fantastic day and I hope you had as much fun as me.
Author: Clare S. (Year 6 student)